Digital Signature
Updated: 23/10/2023
Digital signatures are an easy and secure way to sign select documents remotely, without the need to visit a branch. This is one of the processes introduced to help make your banking experience simpler, while contributing towards a reduction in carbon footprint.
Below is a step-by-step guide to sign documents digitally.
Step 1
When added as a signatory, you will receive an email (sample below)
Select GO TO DOCUMENTS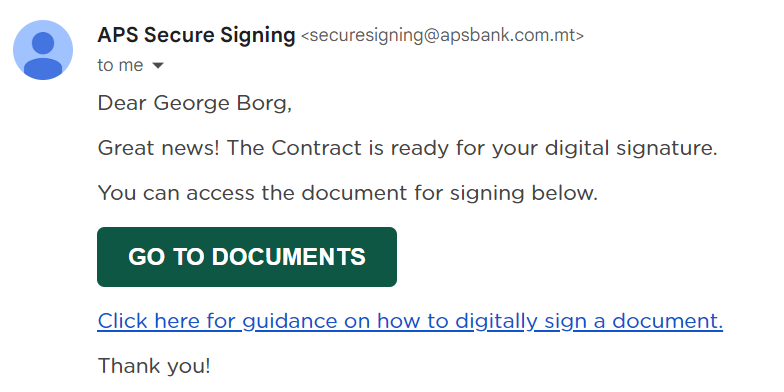 Step 2
You are now redirected to the page below
You will receive an SMS with a one-time passcode
Input the passcode
Select Login
If you did not receive the SMS, select Need a new SMS passcode? to re-send the SMS

Step 3
You can now access the document/s pending your signature
Select Sign (1) to sign the document/s
If the button Sign is not visible, select Next (2) and you will be redirected to Sign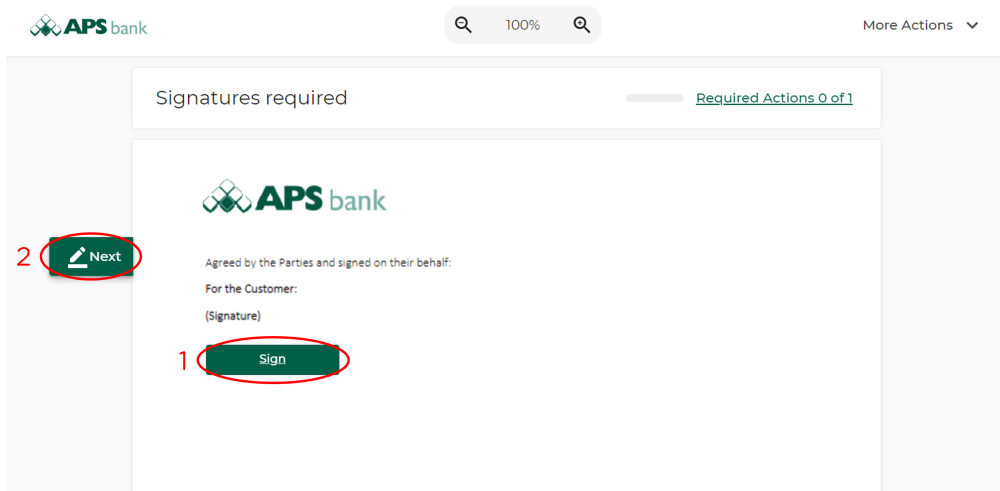 Step 4
After selecting Sign (on all signature fields if more than one signature is needed)
Select Confirm
Signing is complete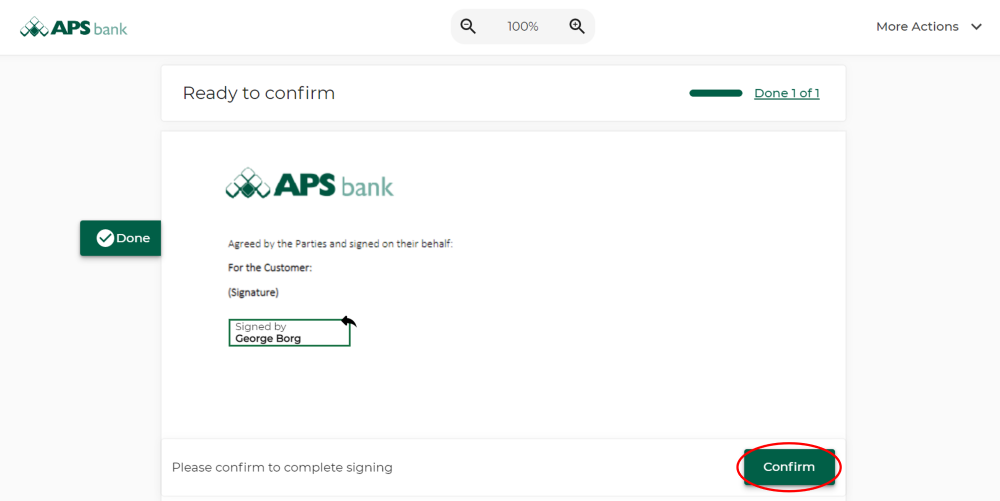 Step 5
You can now review or download the signed document/s
You will receive an email with a link to download the document/s, which will be valid for 3 working days.
Should you not manage to download the document/s in time, reach out to your Bank contact for a copy.