Undeniably, we are living in the age of technology. With each passing year, online shopping keeps taking over as the go-to method of purchasing goods, whilst in-person shoppers prefer the quick and easy tap of card payments to traditional cash payments. Of course, all of this depends on one basic necessity, having a bank account. In truth, becoming an account holder is one of the steps to reach your financial goals faster and manage your capital more efficiently.
Yet, firstly what is a bank account? And is it necessary to have one? The short answer is yes, but don't just take our word for it, keep reading to find out why. In this article, we're covering all you need to know about bank accounts, starting from the purpose to features and benefits.
What Is a Bank Account?
When boiled down to its essential function, a bank account is a place, provided by the bank, which allows account holders to withdraw or deposit their funds. Whether you wish to save your financial assets for safekeeping, withdraw funds for cash payments or transfer your money for everyday transactions using internet or mobile banking, bank accounts are designed to make your financial transactions effortless.
Why Do You Need a Bank Account?
From using a debit card to setting up automatic payments through direct debit, having a bank account offers a number of benefits that are designed to make your life easier. These are our top reasons why you need a bank account:
• Financial safety. Instead of storing your hard-earned money in a discreet coffee-can at home, keep your cash safe from theft, loss or even a house fire by depositing it in your bank account. This keeps your cash safe, affording you financial peace-of-mind.
• Cashless payment. Nowadays, you'll be hard pressed to find a store that doesn't accept debit card payments. Paying via debit card is effortless, especially when using the contactless variety.
• Own a chequebook. Having a current account also gives you the option to apply for a chequebook for easier payments.
• Receive your salary through direct deposit. Instead of monthly cheques, more employers are opting to pay salaries using direct deposit. Convenient for both employers and employees.
• Pay bills online. When you're an account holder, paying bills becomes an effortless process. Whether setting up automatic payments through direct debit or manually paying bills via internet or mobile banking, with a bank account bill payments take less time, effort and become a sustainable paper-less process.
• Effortless online shopping. Online shopping is the new and convenient way of purchasing goods and having a bank account remains essential to ecommerce.
• Proof of payment. Purchasing an item with a debit card, cheque or bank transfer is automatically a proof of payment as this activity is then listed in your monthly statements.
• Keep track of your expenses. Thanks to monthly statements, as well as internet and mobile banking, it becomes easier to keep track of your income and spending habits. This allows account holders to create a suitable budget and stick to it.
• Money transfers. For many, person-to-person payments have become a part of daily life. When you're an account holder with our Bank, you will be able to use myAPS internet and mobile banking to send and receive money anytime, anywhere.
• Get access to other financial products. When you are an account holder, you also benefit from an entire range of financial products, including investment options and loans.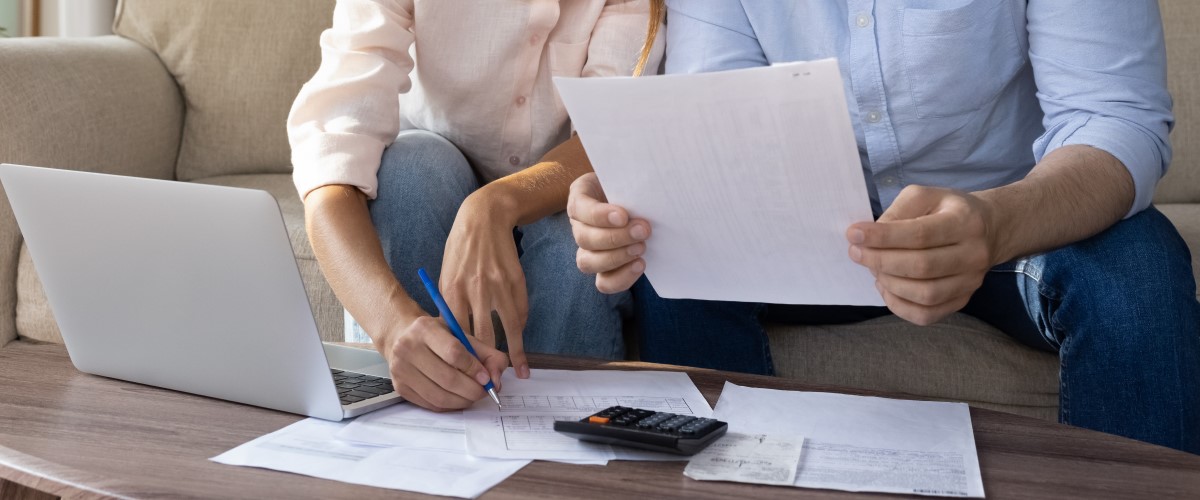 Types of Bank Accounts
At APS Bank we offer a diverse portfolio of bank accounts, ensuring that everyone finds the right deposit account to fit their personal needs. Each type of account offers its own unique set of advantages and has its own specific appeal. Here's an overview of all the APS personal deposit accounts available to you.
• APS Current Account. It offers a simple means of affecting your everyday transactions and keeping track of your spending. It also provides the option for an overdraft which is subject to the Bank's lending criteria.
• APS Savings Account. While a current account yields no interest, with a savings account you can make deposits, withdraw funds and earn interest on your funds.
• APS Online Account. It is a type of current account which boasts attractive credit interest rates and an appealing Electronic Personal Overdraft (EPO) of €5,000, which is subject to the Bank's approval.
• APS Student Online Account. It is designed specifically with post-secondary and undergraduate students in mind. This account is brimming with attractive features – including a free Visa debit card, myAPS internet and mobile banking, a full discount on lump sum investment with APS Funds SICAV plc, and much more – in order to make student life infinitely easier.
• APS Basic Payment Account. It offers you the flexibility to receive and make payments at any time and from any place.
• APS Term Deposit Account. It is a savings account and a low-risk investment option rolled into one. Unlike the APS Savings Account, with the APS Term Deposit Account your funds remain fixed and untouchable for up to 5 years, but this allows you to benefit from a higher interest rate, helping you to diversify your savings portfolio and earn extra return depending on the type of term deposit.
How Do You Open a Bank Account with APS Bank?
Opening a bank account is a fairly easy and quick process. Simply book an appointment here and our banking experts will guide you from there. Before heading to your appointment, you are encouraged to prepare the required documentation, which varies depending on the type of account you wish to open.
Most deposit accounts require a minimum deposit of €25 to be opened and the account holder must be 16+ years of age. However, each account has a different set of requirements, and some may require additional documentation, such as proof of identity or proof of address, the details of which may be found listed here.
Bank Account Facts – Main Takeaways
• A bank account is a financial account maintained by your bank which allows you to safely deposit and withdraw funds.
• There are different types of bank accounts to choose from, each satisfying different banking needs.
• Opening a bank account makes financial transactions easier and more efficient thanks to debit cards, myAPS internet and mobile banking and much more.
• Account holders have more financial options, from affecting costly purchases to being privy to the bank's financial products.
• Book an appointment to open a bank account and our bankers will help you with the rest.
Get Started with APS Bank
To get started or ask any questions, contact us by filling in the form below. Our dedicated banking experts will help you to pick the right bank account to suit your needs and help you to reach your financial goals.
"*" indicates required fields
Approved and issued by APS Bank plc, APS Centre, Tower Street, B'Kara BKR 4012. APS Bank plc is regulated by the Malta Financial Services Authority as a Credit Institution under the Banking Act 1994 and to carry out Investment Services activities under the Investment Services Act 1994. Terms and conditions apply and are available on request.