The APS VISA Debit Card is a quick and secure way to access your money, available in 4 vibrant colors and made from 80% renewable resources.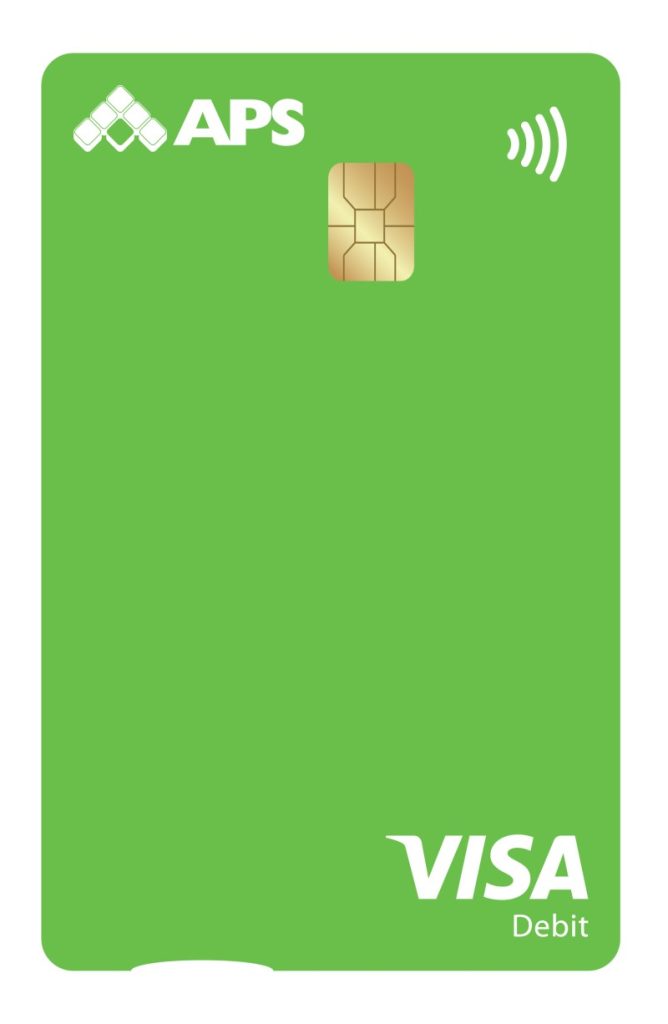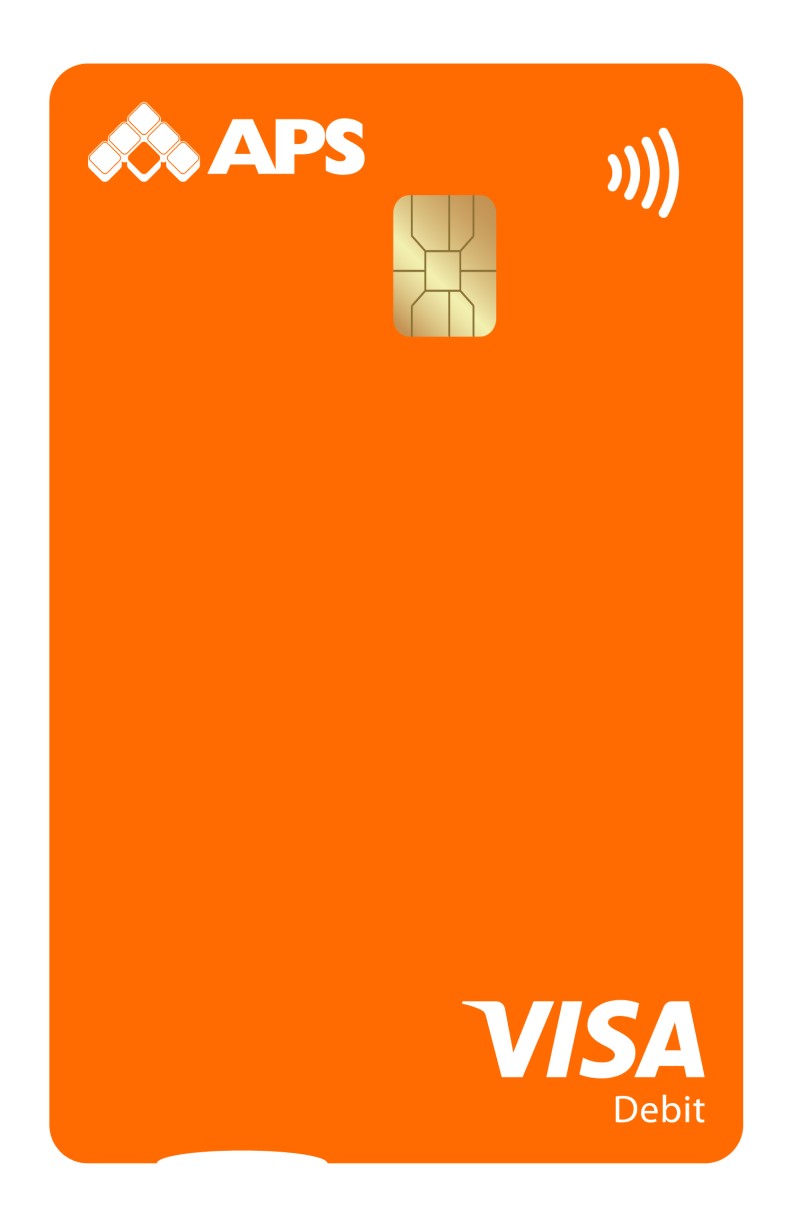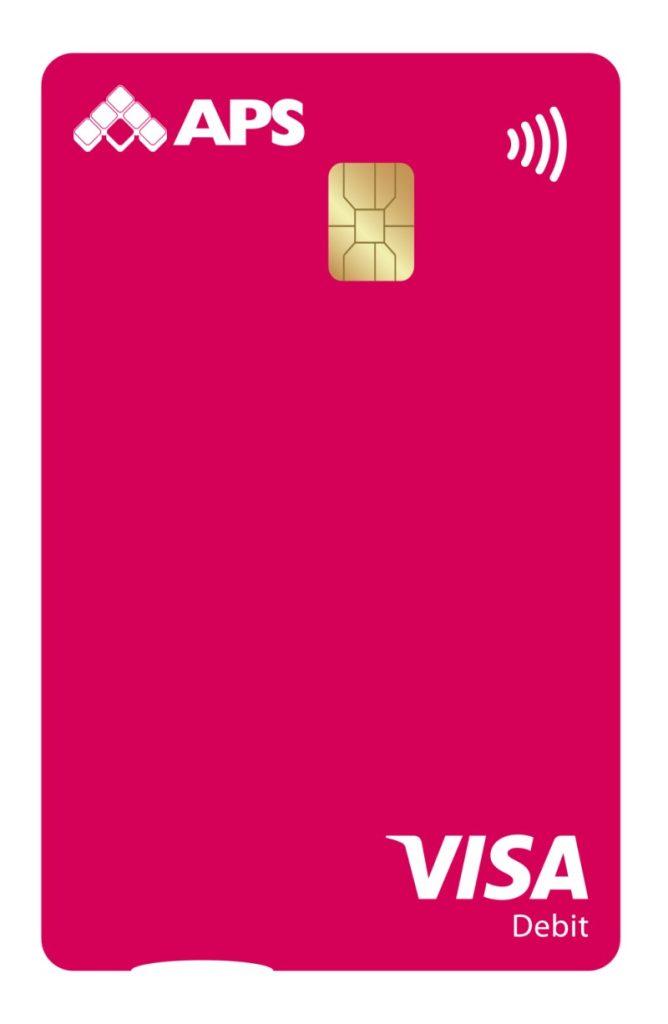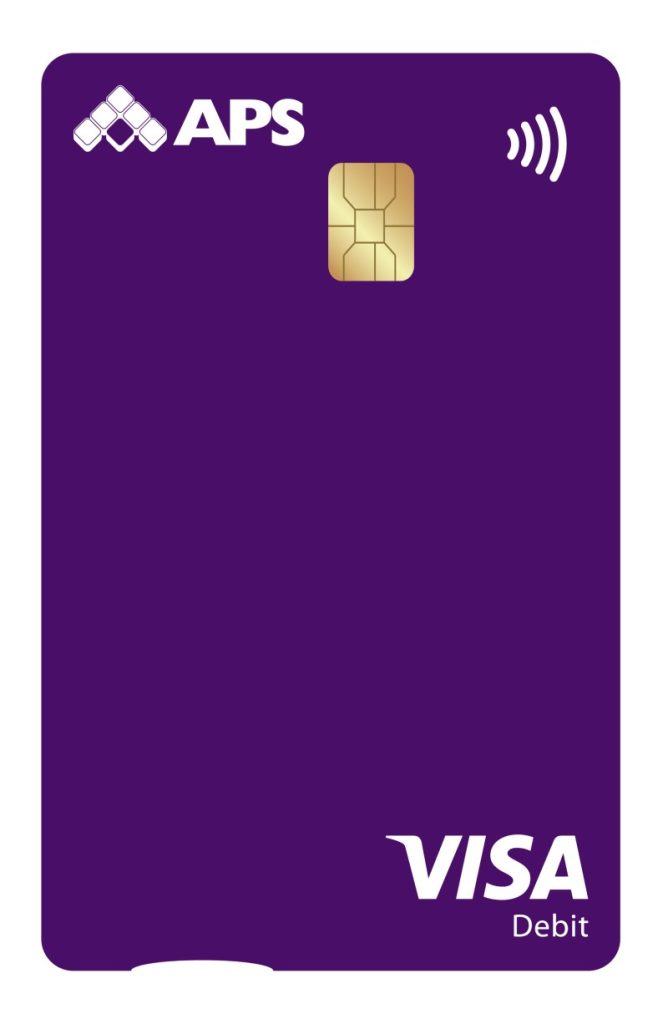 Choose the colour that best represents you!
Benefits
✓ Carry out in-store and online purchases, locally and overseas
✓ Withdraw cash from any ATM showing the VISA logo
✓ All withdrawals from APS ATMs free of charge
✓ Up to 4 free withdrawals a month from other local banks' ATMs
✓ Contactless payments for transactions up to €50
✓ Secure online payments using 3D secure.
✓ Deposits at APS Deposit Machines
✓ Receive transaction alerts via SMS.
FREQUENTLY ASKED QUESTIONS
Debit Cards
All cash withdrawals from APS ATMs are free and you can benefit from 4 free withdrawals a month from all other local bank's ATMs.  The rest of the withdrawals come at a charge.  Please refer to the Tariff of Charges
here
.
No, new debit cards are free of charge.
You will receive you new debit card soon. Should you not receive your new card, contact our Contact Centre on (+356) 2122 6644 or visit your nearest branch.
You can order a new debit card from myAPS internet banking (desktop).
Lost cards need to be urgently blocked. To do so call our Contact Centre 24/7 on (+356) 2122 6644.
If your debit card has been retained at an ATM, call our Contact Centre on (+356) 2122 6644. If your card was retained at a non-APS ATM, we will cancel your card and re-issue a new one.
You can request a new PIN in 1 of the following ways:
Order it via myAPS desktop
Send a secure message through the myAPS Message Hub
Call our Contact Centre on (+356) 2122 6644
Call our Contact Centre on (+356) 2122 6644 and our agents will guide you on this.
Yes, our Contact Centre is backed up by a third party Contact Centre between 21:00 and 08:00, from Monday to Sunday. This is situated in Serbia, thus you need to submit your request in English.
Unfortunately, this feature is not available yet.
To change the colour of your debit card, you will need to stop your current card, and re-order a new one at a charge of €5.
"*" indicates required fields
Approved and issued by APS Bank plc, APS Centre, Tower Street, B'Kara BKR 4012. APS Bank plc is regulated by the Malta Financial Services Authority as a Credit Institution under the Banking Act 1994 and to carry out Investment Services activities under the Investment Services Act 1994. The Bank is a participant in the Depositor Compensation Scheme established under the laws of Malta. Terms and conditions apply and are available on apsbank.com.mt/terms-and-conditions.