Are you a business owner looking to partner with the right bank? When it comes to picking the right banking partner for your business, there are several factors to consider. Undoubtedly, you need to ensure that your potential banking partner can offer the right financial services to meet your company's needs and growth plan. Yet, your chosen bank partner must also be reassuringly present and have the necessary knowledge to guide your business to financial success.
At APS Bank we offer a range of business banking services, making us an excellent potential banking partner for your business. In this article, we will guide you on how to effectively choose the right bank partner for your business needs and show you why APS Bank is the best option for you.
6 Factors to Consider When Picking the Right Banking Partner
Efficient Account Opening Process
With the right bank, opening an account should be a straightforward process. It is recommended that you look for a bank that provides a streamlined account opening process with minimal paperwork and hassle involved.
At APS Bank opening a bank account for your business has never been easier. You don't even have to leave your office to start the process. Simply download the forms from our website and fill them in at your convenience. Finally, you will need to set up an appointment with one of our branches and we will guide you through the rest of the process.
Hands-on Approach
The right banking partner will put your mind at ease by providing you with personalised attention and hands-on support. Choose a banking partner that offers a dedicated team who understands your business and can offer solutions tailored to your needs.
At APS Bank we recognise the significance of having a reliable and long-term business partner to ensure the success of your business. That is why we assign an APS Relationship Manager who is dedicated to understand every aspect of your organisation. By doing so, we can provide you with customised business banking solutions that are tailored to meet your company's unique needs and growth plan.
While we acknowledge that you have the best knowledge of your business operations, we are committed to offering personalised guidance and support every step of the way.
Tailor-Made Business Banking Solutions
Different businesses have different needs, and your banking partner should provide customised solutions to meet those needs. Look for a bank that offers flexible terms for its banking services, including business loan options and credit cards.
We believe in working hand-in-hand with our clients to gain a thorough understanding of their business operations, which enables us to provide personalised solutions. Our Relationship Managers offer customised guidance based on the specific needs and goals of each business. This way, your business will be set to achieve its financial goals with maximum efficiency.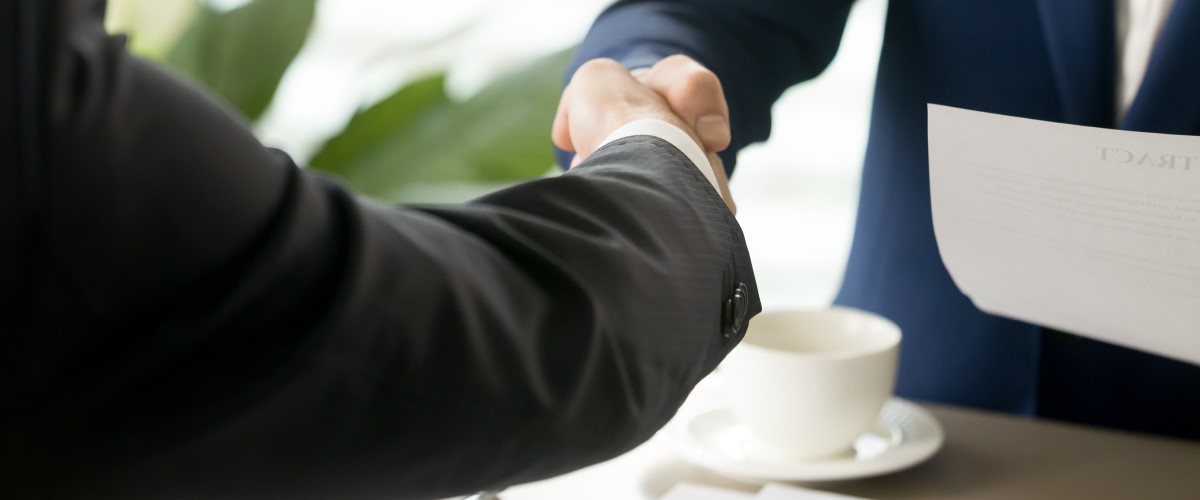 Specialised Knowledge of Specific Sectors
It is essential to choose a banking partner that understands the specific challenges of your industry. A bank with specialised knowledge and expertise in your sector can provide valuable insights and tailored solutions.
We recognise the significance of comprehending the unique needs and requirements of your business. Our APS Relationship Managers are industry specialists with years of experience and a comprehensive knowledge of specific sectors, enabling us to offer guidance and advice that is specialised to your sector. When partnering with us, you may rest assured that you will receive tailor-made solutions that cater to the realities of your business portfolio.
Minimum Response Time
In business, time is money, and delays can be costly. Choose a bank that has a fast response time and efficient processes to ensure smooth banking operations. At APS Bank, our commitment to providing tailor-made solutions also includes a focus on fast response times.
We understand that time is of the essence when running a business, which is why we provide prompt and efficient service. We ensure that all queries and requests are dealt with promptly, with the aim of minimising any impact on your business operations.
A Range of Services
Finally, your banking partner should offer a range of financial products and services to meet your business's evolving needs. Look for a bank that offers more than just basic banking products but caters holistically to all of your financial need.
At APS Bank we provide a varied range of business banking services:
Internet and mobile banking: myAPS internet and mobile banking allow business owners to manage their accounts and transactions from anywhere, anytime. Whether dealing with online bill payments, fund transfers, and access to statements and transaction history, online banking makes handling finances easier and swifter.
Direct credit for salaries: direct credit allows businesses to directly deposit employee salaries into their bank accounts, saving them time and effort.
Business development loan: this product is designed to help businesses finance their expansion plans, from buying new equipment to upgrading their facilities, or hiring more staff.
Business mortgage loan: this type of loan is specifically designed to help businesses purchase or refinance commercial properties, offering flexible repayment terms and competitive interest rates.
Business overdraft: with a business overdraft, businesses can overdraw their account up to an agreed limit, providing flexibility and peace of mind during times of cash flow challenges.
Business bridge loan: this loan provides short-term financing to businesses to help cover temporary cash flow gaps, often during times of transition or when waiting for a larger source of funding.
Capital expenditure loan: for businesses that need to finance long-term investments, a capital expenditure loan makes it possible to purchase new equipment, technology, or other capital assets.
Green loans for environmentally-friendly products: this sustainable loan is designed to help businesses purchase environmentally friendly products and services, including renewable energy systems, energy-efficient equipment, and other sustainable initiatives.
Other services: we also provide businesses with a range of financial products, including credit and debit cards, merchant services, and trade finance solutions, to help them manage their daily transactions and cash flow.
Picking the Right Banking Partner – Key Takeaway
The right banking partner will be able to offer a range of financial services to meet your company's needs and growth plan.
You should choose a banking partner that makes the process as seamless and effortless as possible.
Choose a bank that is reassuringly hands on and present thanks to its minimum response time.
The right banking partner will use its specialised, industry knowledge to tailor financial solutions to your company's unique needs.
At APS Bank we offer all of these benefits and more.
Get Started with APS Bank
As we've seen throughout this article, choosing the right banking partner can be key to your business's financial health, and we offer the right selection of banking solutions your company could need. We provide a range of business banking solutions and services to meet your needs, including a dedicated team of relationship managers, specialised knowledge of specific sectors, and a fast response time. To get started or for more information, fill in the form below. Get in touch today to find out how we can help your business grow.
"*" indicates required fields
Approved and issued by APS Bank plc, APS Centre, Tower Street, B'Kara BKR 4012. APS Bank plc is regulated by the Malta Financial Services Authority as a Credit Institution under the Banking Act 1994. Applications are subject to the Bank's lending criteria. Terms and conditions apply and are available on request.