One size does not fit all, and we know that. This is precisely why we have different types of home loans to ensure that you find the one that is best suited to your needs. Borrow up to 90% of your home's market value and spread-out repayments over a period of up to 40 years, or until you reach retirement age with a Fixed Interest Rate Home Loan, Green Home Loan, and APlus Home Loan.
Acquiring a home is a key milestone in life; a decision that can affect your lifestyle for years to come. We expertly guide you on your journey to becoming a homeowner, by selecting the home loan which will allow you to live as comfortably as possible, throughout your loan repayment period.
Benefit from our stress-free home loans
Our expert team will guide you every step of the way
We are committed to providing quick response times to any queries
One of our professionals will be assigned to you, providing you with the personal attention you deserve
We do our utmost to ensure that the approval process takes the shortest time possible
Fixed Interest Rate Home Loan
We understand that purchasing a home can put quite a strain on your finances - especially for the first few years. Put your mind at ease with our Fixed Interest Rate Home Loan. This solution addresses concerns you may have about interest rate inflation, as it guarantees a consistent interest rate for the first 5 years of the loan repayment.
Green Home Loan
With our APS Green Home Loan, you stand to benefit from a discounted fixed interest rate of just 1.00% for the first 5 years of your home loan. How? Simply invest in a home that is energy efficient. After the first 5 years, a variable interest rate is applicable for the remainder of the loan's repayment period.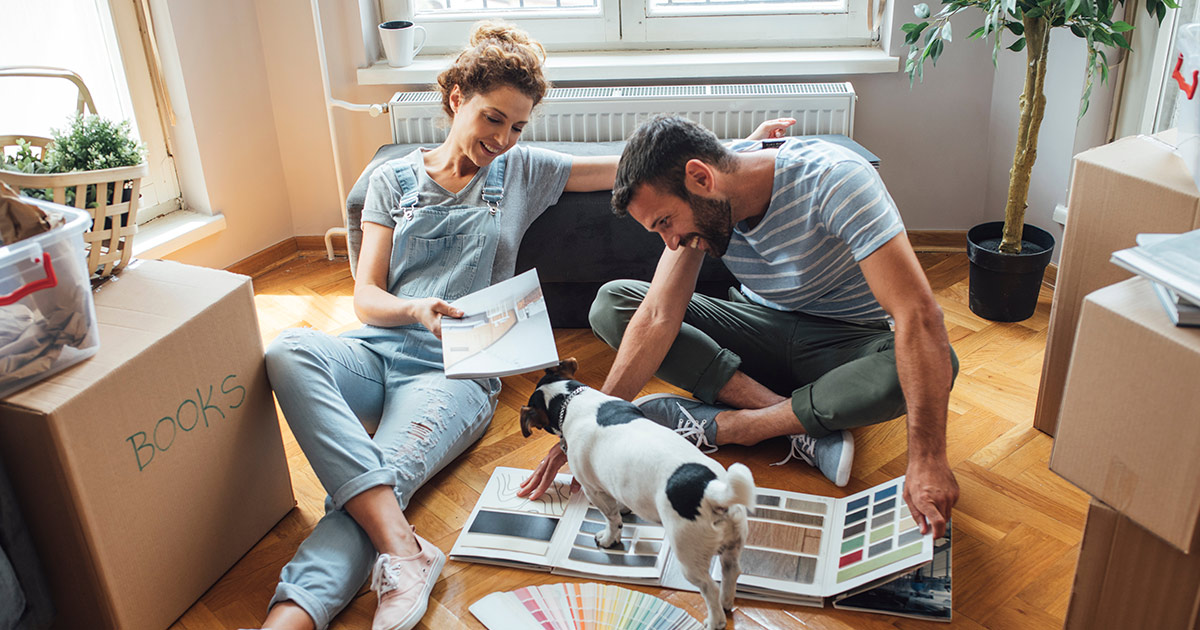 APlus Home Loan
Make your money work for you with our unique APlus Home Loan. Benefit from huge savings over the lifespan of your home loan by combining your home loan account with your debit cards, current, savings, and overdraft accounts – all into a single bank account. Any money deposited into this single account will reduce the amount on which you are being charged the daily debit loan interest.
With the APlus Home Loan, you are free to withdraw money from your account's available balance whenever needed – as long as you meet the original loan repayment schedule on time. APlus has truly revolutionised our customers' banking experience, providing a smarter and more effective way to bank.
Buy-to-Let Loan
Our Buy-to-Let Loan provides you with up to 75% of the value of the property being purchased with the intention of being rented out. You may borrow up to €700,000, to be paid over a period of up to 25 years. We are committed to working with you every step of the way, providing you with a tailored solution to help you reach your investment goals and grow your net worth.
Refinancing
When opting for this solution, you may refinance your existing home loan with any other financial institution. We will finance up to 100% of your current home loan and you will repay the outstanding balance over a period of 40 years or until you reach retirement age. This will include attractive interest rates, plus waived processing fees and the Bank's legal fees.
Home Loan Calculator
The Home Loan Calculator is here to facilitate your home loan journey with us. This is done by giving you an indication of the amount of money you are eligible to borrow, as well as the approximate value of the monthly loan repayments.
"*" indicates required fields
Equity Sharing Scheme
Become a homeowner with our Equity Sharing Scheme. This scheme assists people over the age of 30 to become homeowners, in collaboration with the Ministry for the Family, Children's Rights and Social Solidarity, and the Housing Authority.
Home Deposit Scheme
Sometimes it is hard to fork out the full 10% deposit required to secure a home loan without substantially straining your savings. The Home Deposit Scheme helps you bridge the gap to acquire the promise of sale agreement by financing the 10% deposit needed for your home loan.
New Hope Guarantee Scheme
We are proud to be a part of the New Hope Guarantee Scheme, launched by the Housing Authority. A scheme aimed at giving aspiring home buyers, with medical conditions or disabilities that prevent them from obtaining life insurance, an opportunity to buy your own place.
Approved and issued by APS Bank plc, APS Centre, Tower Street, B'Kara BKR 4012. APS Bank plc is regulated by the Malta Financial Services Authority as a Credit Institution under the Banking Act 1994 and to carry out Investment Services activities under the Investment Services Act 1994. The Bank is also registered as a Tied Insurance Intermediary under the Insurance Distribution Act 2018. The Bank is a participant in the Depositor Compensation Scheme established under the laws of Malta. Applications are subject to the Bank's lending criteria. Terms and conditions apply and are available on request.